Building Maintenance Units (BMUs)
With a wealth of experience and knowledge, CoxGomyl supply facade access solutions and building maintenance systems on a global scale. The building maintenance units that CoxGomyl provide, give access to the outside facades of tall buildings for maintenance purposes which includes, replacing glass panels, window cleaning, repairs and inspections.
Today's buildings are challenging convention on a daily basis with advances in construction materials, engineering practices and architectural designs. Our range of Building Maintenance Units (BMUs) are fully customisable for every unique project and installed on the world's tallest and most complex building structures.
CoxGomyl's engineers are able to provide a BMU or multiple BMUs that overcome these challenges that designers, consultants, constructors and building owners face when it comes to complicated facades.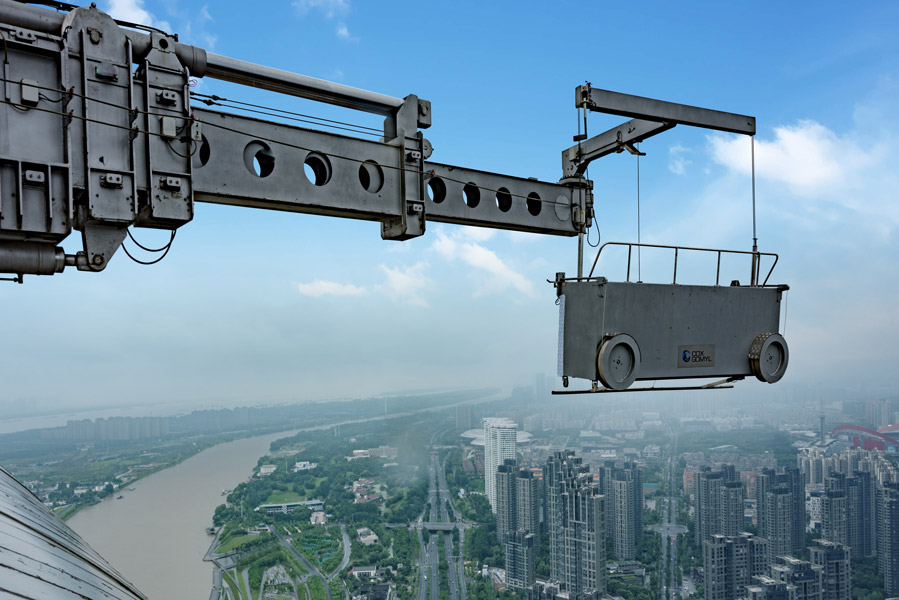 You can be confident you're making the right choices for your needs when you work with our experienced engineers, designers and sales teams. We have provided unique, bespoke building access solutions for some of the tallest and most complex structures in the world, can draw from a range of standard features and options to tailor building maintenance units for buildings of moderate complexity or, for buildings of low complexity, we can offer a collection of standard BMU options to meet your needs as economically as possible.
Send an Enquiry