Chicago, The Windy City, is widely honoured as the traditional home of the skyscraper. It is home to the building recognised as the first skyscraper, the 42 metre tall Home Insurance Building which opened in 1884. Since then, the skyscraper has become an integral part of both American and global building culture and has come to define city skylines all over the world.
Chicago's story of bold innovation, however, isn't only to be found in history books. 151 North Franklin, completed in 2018, is a recent entry in the continuing, always developing, story of Chicago architecture. The vision of John Ronan Architects is a pioneering place that will foster new ways of working with a clean and elegant design that merges inspiration and business and delivers innovation in numerous ways.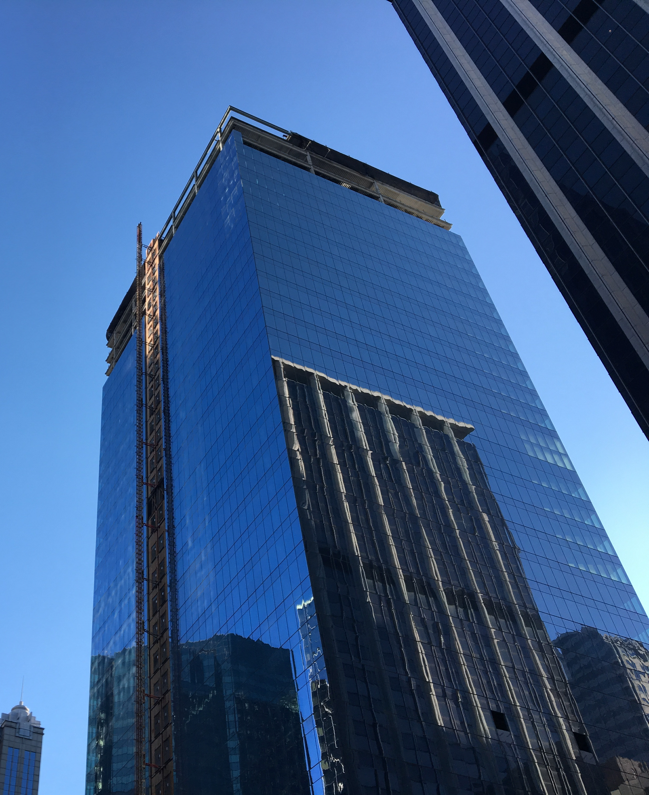 Reaching 173 metres, the building is unusually tall considering it covers just 35 stories. This is down to the remarkably high ceilings on every level, offering floor to ceiling glass and 10 foot ceilings designed to provide optimal natural sunlight for increased productivity
Seamlessly flowing from outside to inside, tenants benefit from a rooftop sky garden, landscaped second floor terrace, and other inspiring amenities, fulfilling the promise that great design is great for business. Not only that, but a key benefit of the building and its huge windows are the panoramic vistas of Chicago's famous skyline and Lake Michigan, with minimal obstructions providing light and air along with unobstructed 360 degree views. The user-centric approach is also evident in the building's rooftop sky garden, second floor terrace and four-story covered plaza, which all provide a wide variety of attractive spaces and options for working away from the desk.
For a building that so boldly blurs the lines between indoor and outdoor space, and prizes the open, airy feeling of its glass facade so highly, a comprehensive facade access system provided by BMU specialists would obviously be a vital part of the development's success.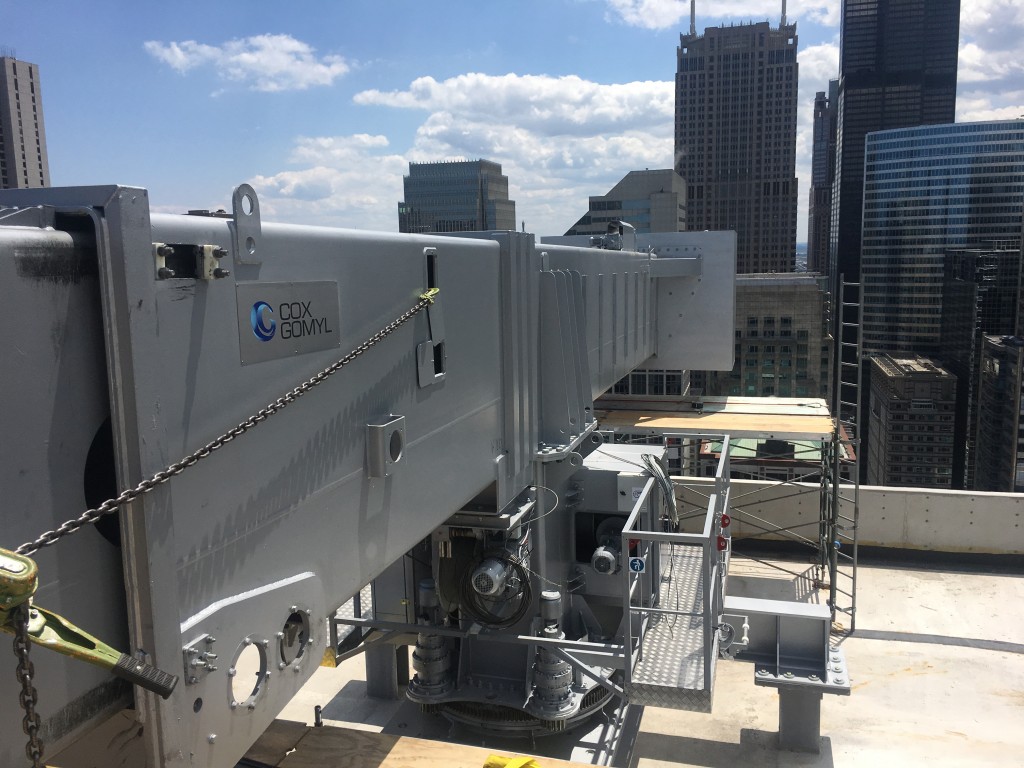 The developers therefore turned to CoxGomyl and issued the challenge of providing a single building access solution capable of accessing the entire facade of the tower. The scope included hard to reach areas underneath signage, as well as the requirement of a platform rating of 453.59 kilograms and the ability to accommodate three operators. The single BMU CoxGomyl delivered to meet these requirements features 180 degree slewing capability in both directions and a maximum reach of 33.7 metres, extending with 5 jib stages. The large cradle is 9.14 metres long and the material hoist capacity is 680.38 kilograms, making up a total coverage facade access solution for every inch of glass from ground to roof level. Restricted ground access also meant the BMU had to be air lifted to the roof by helicopter.
Once again BMU specialists such as CoxGomyl were able to meet and exceed the demanding requirements of the most visionary architects in the world.
Back to News