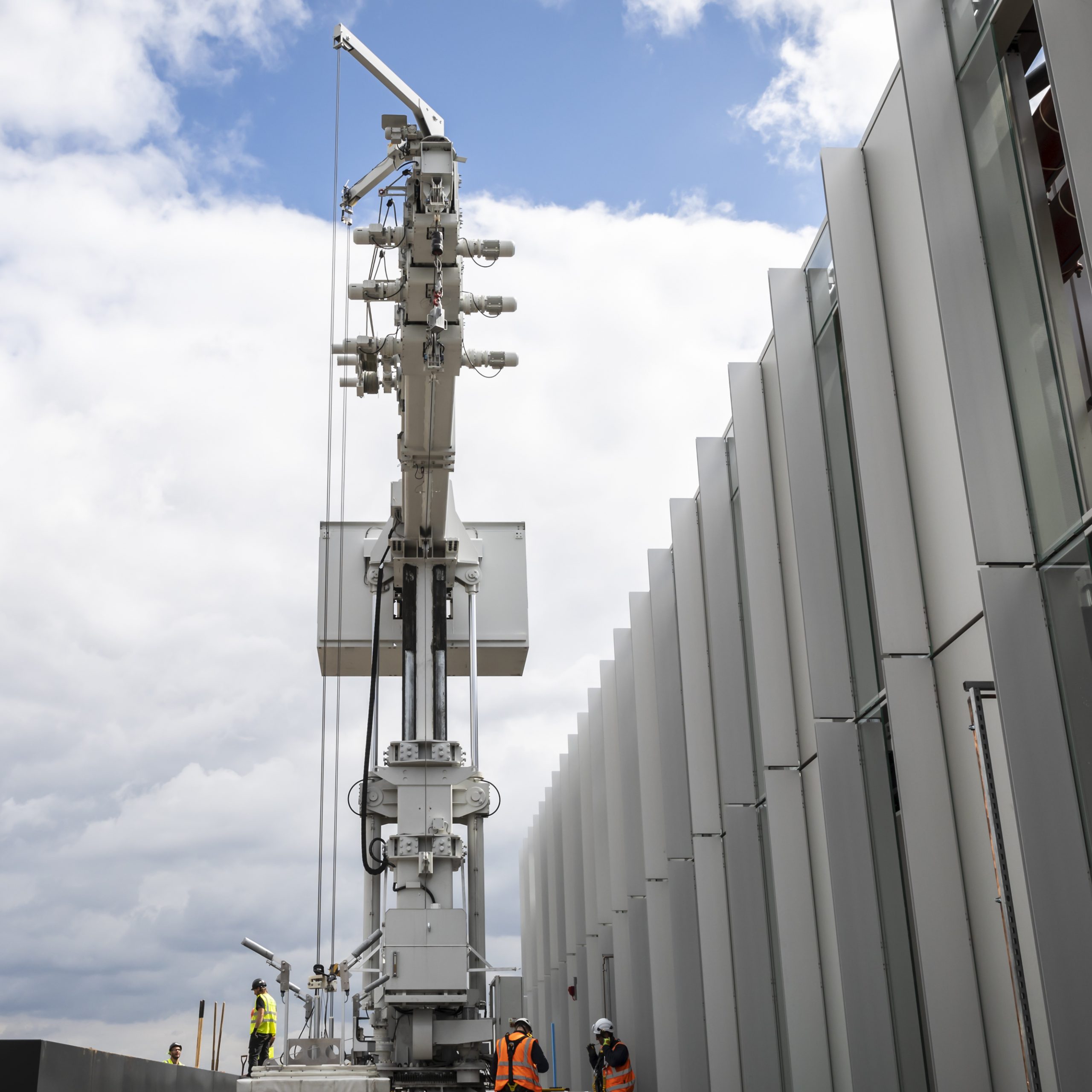 CoxGomyl is a leading global provider of premium facade access solutions. Present around the world with over 60 years of experience CoxGomyl has the widest range of configurable building maintenance units built on innovative, proven technologies which provide exceptional performance.
Building maintenance units represent a long-term investment, often delivering facade access for buildings over decades. Utilised for their reliability and efficiency for general façade maintenance, building maintenance units are engineered to withstand tough conditions for reliable facade access in even extreme climates. As time goes on, building maintenance units can become worn with frequent use, or the needs of a building may surpass the functionality of its facade access system meaning that a replacement is required. CoxGomyl offers replacement building maintenance units designed to provide efficient and reliable vertical access alongside the benefits of restored safety features and greater maneuverability.
CoxGomyl works with building owners, managers and architects to develop building maintenance systems that can be easily integrated into existing structures and established buildings. When an older, outdated building maintenance unit becomes expensive and inefficient or a building undergoes significant renovation, the logical solution is to seek a replacement with the functionality to meet the modern needs of the building. CoxGomyl engineers work within the parameters of existing structures to develop a building maintenance unit that provides comprehensive facade access and can be parked discreetly when not in use.
The benefits associated with a replacement BMU are manifold, aside from the average 25 year life-span of a BMU, a replacement unit can be designed and installed in-line with the exact facade access requirements of a building to meet any updated building regulations. New building maintenance units are equipped with upgraded, modern safety features designed for compliance with local and industry safety regulations. CoxGomyl works with building managers and architects to build on the design of the original building maintenance unit to develop a system that enables improved efficiency through greater uptime and can be easily serviced for consistently optimal performance.
CoxGomyl engineers take a number of factors into consideration throughout the design process of a replacement building maintenance unit. All units are developed according to the height of the building, the shape of facades, facade materials, available roof space and prospective cleaning zones to deliver a replacement building maintenance system that is functional, safe and capable of navigating the unique structure of the building. Utilising state-of-the-art Building Information Modelling software, CoxGomyl is able to provide a visual of a replacement BMU and resolve any challenges throughout the design process so that systems can be easily integrated into the structure of a building.
CoxGomyl also facilitates the seamless delivery and installation of replacement building maintenance units to established buildings. Delivery is considered throughout the design and manufacturing processes of a CoxGomyl façade access system to enable the most cost-effective and practical delivery solution. Components of smaller building maintenance units can be delivered through the elevator system of a building prior and assembled on site. Street cranes and Derrick cranes are also often used to hoist BMUs into position in one piece, reducing the installation and assembly time significantly. Where necessary, building maintenance units weighing up to 8 tonnes can also be delivered via helicopter to speed up the delivery process.
Get in touch with CoxGomyl to discuss a replacement building maintenance unit and the associated benefits.
Back to News