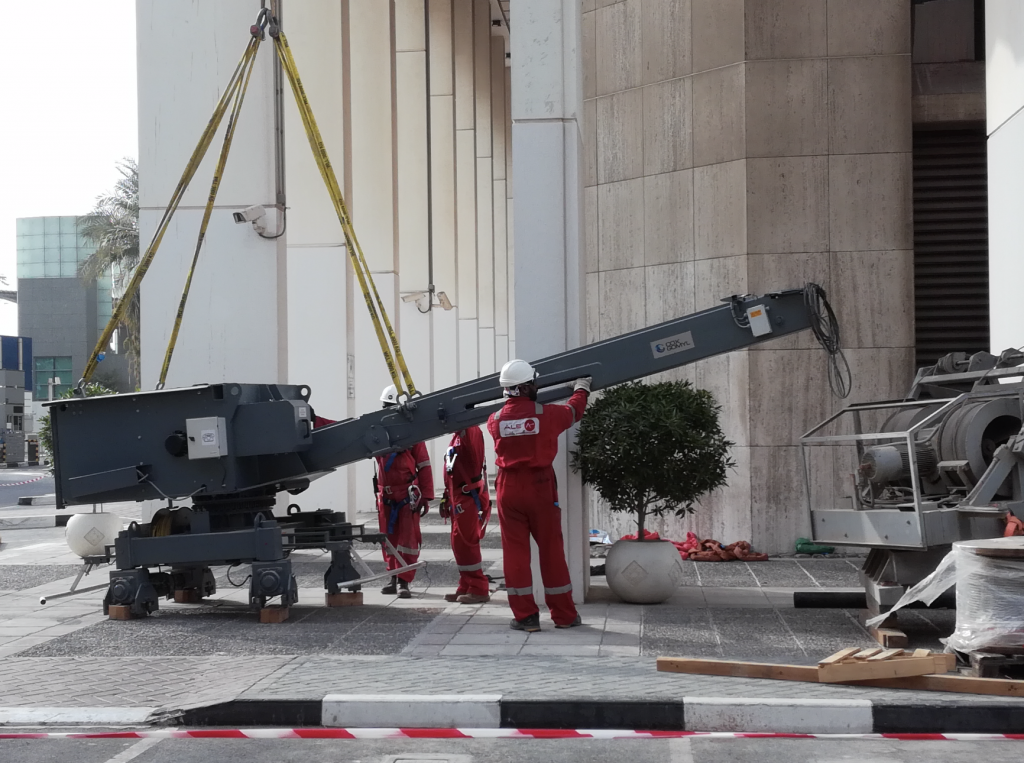 The significance of the Dubai World Trade Centre is hard to overstate. At the time of completion in 1979, the 39-storey, 149 metre tall building was the highest to be found anywhere in this part of the world stretching from Mumbai to Athens. The towering structure dominated the city skyline, long before the Burj Khalifa and the Burj Al Arab were conceived, and stood as a powerful statement of intent as Dubai established itself as a major world city, an emerging economic force and a key financial centre. A modern heritage initiative from Dubai Municipality has recognised the significance of the Dubai World Trade Centre and the importance of preserving and protecting this monument. A large part of achieving this aim was a replacement Building Maintenance Unit from CoxGomyl.
Beyond working with industry leaders such as CoxGomyl in developing a superior building maintenance solution as part of new construction projects, a key consideration for building owners, managers and tenants is the ongoing management of vital building cleaning and maintenance tasks over a period of decades. While a high-quality CoxGomyl building maintenance unit is always built to last, the years will inevitably take their toll on the building itself and any building access equipment. In combination with advances in engineering and technology that are constantly progressing, those responsible for older structures often find that a replacement building access system represents a valuable investment in the visual appearance, longevity and continued success of their buildings. This is perhaps particularly important where the building in question represents a noteworthy architectural achievement and a source of civic pride for the city or region concerned.
For Dubai World Trade Centre, the original machine was approaching the end of its life after 40 years of service, putting the continued preservation of the building at risk. In 2018 the building owners therefore called on the experience of and expertise of the CoxGomyl team to provide a replacement building maintenance unit capable of working within the parameters of a long-established structure while providing with all the benefits of new modern technology.
In combination with other upgrade work, most significantly a new cooling system, the new CoxGomyl BMU was delivered on time and installed using a temporary crane. Extensive testing was then carried out across every drop point in the building access system. This ensured that the surrounding building infrastructure such as restraints and track would support the new BMU and cradle. After minor adjustments, the replacement modern BMU began its ongoing work and provides peace of mind that this landmark building will be preserved in the best possible condition for decades to come.
Get in touch to learn more about CoxGomyl building access systems for new and established structures.
Back to News