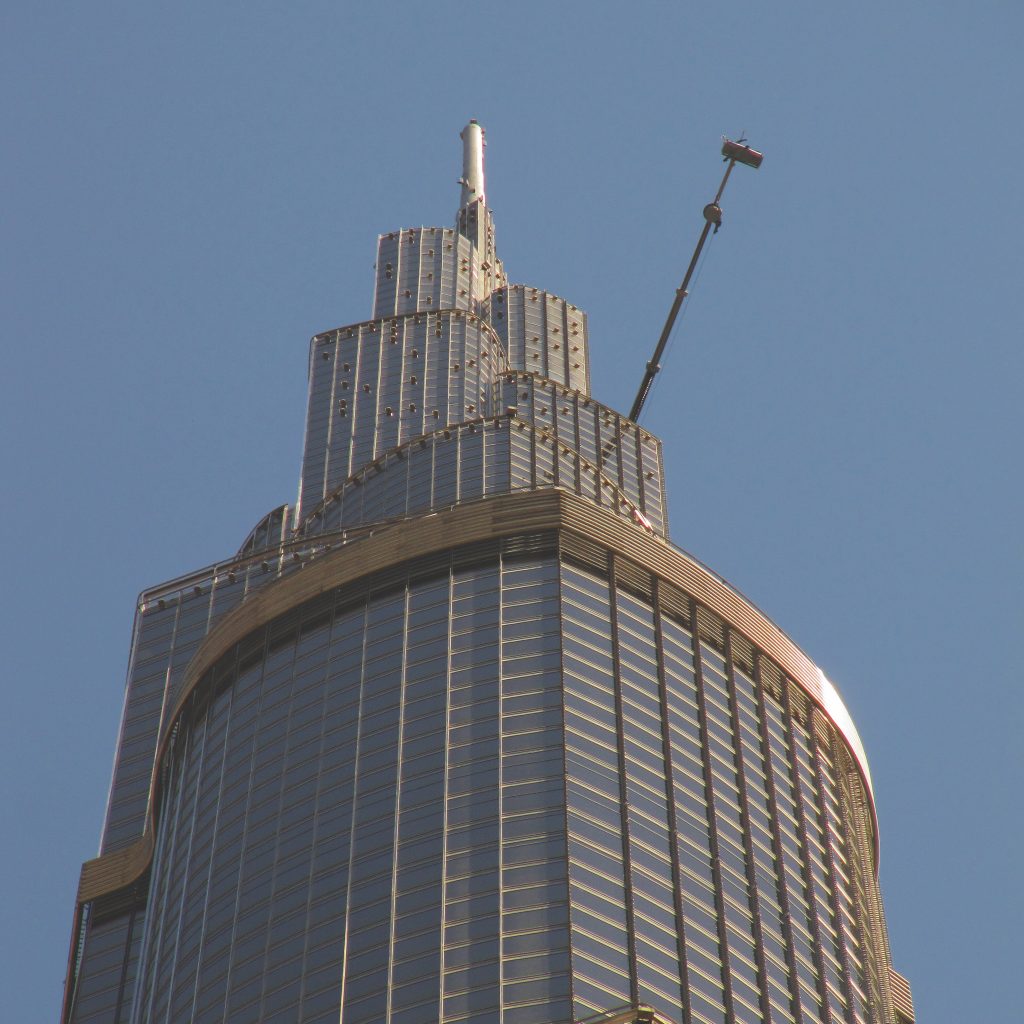 A number of buildings serviced by CoxGomyl building maintenance units have been awarded a spot in Architectural Digest's coveted list of The 27 Most Beautiful Skyscrapers in the World. With a sterling reputation for providing safe and efficient façade access, CoxGomyl has designed building maintenance systems for some of the world's most recognisable buildings, no fewer than 5 of which were featured by Architectural Digest.
Coxgomyl facade access systems featured in the Architectural Digest top 27:
Taipei 101, Taiwan
Taipei 101 in Taiwan required a complex facade access system capable of delivering full coverage of a form heavily influenced by the stepped design of traditional architecture and no fewer than 101 floors.
Shanghai World Finance Centre, Shanghai
Shanghai World Finance Centre is highlighted for a unique void at the highest levels and the curving trapezoid form. A wide range of functionality in the access system was called for from multiple knuckle machines capable of navigating around curved corners to a custom-produced gantry for viewing area access.
The Shard, London
The Shard is an iconic London landmark designed by Renzo Piano to give the impression of a dramatic irregular pyramid emerging from the Thames River. This bold design also required multiple knuckle BMUs in addition to a unit which is sited among the distinctive glass shards at roof level and recessed monorail systems.
Burj Khalifa, Dubai
Burj Khalifa is well known as the world's tallest building but is also remarkably complex in its geography with a tri-petal footprint rising inwards towards varied peaks. Without a clear roof or terrace space available, CoxGomyl developed a comprehensive solution encompassing wall-mounted BMUs, telescopic booms and compact units across a system of 18 bespoke machines.
1 World Trade Centre, New York
1 World Trade Centre New York faced the highly emotionally charged task of taking up the site of the previous WTC but Architectural Digest acknowledged that it has come to represent resilience and strength with its elegant tapering prism-like form. Not only did this call for the functionality of dual knuckle slewing rings but every component of the four BMUs also needed to be designed specifically to fit within the weight and size restrictions of the building elevators to be transported to their permanent positions.
Over an esteemed history of over 60 years, CoxGomyl have delivered façade access solutions to some of the world's most influential buildings. Get in touch to find out more about the range of façade access solutions available from CoxGomyl.
Back to News