Integrated Solutions to Complex Design Challenges
With over 50 years in the industry, CoxGomyl has been involved in a large range of diverse projects, each with their own unique architectural challenges.
Our extensive experience working with some of the world's most intricately designed buildings has created an ever-expanding library of custom facade access solutions to draw from. Working with mega tall buildings, airports, shopping malls, hospitals and even bridges comes second nature to our highly skilled team of designers and engineers.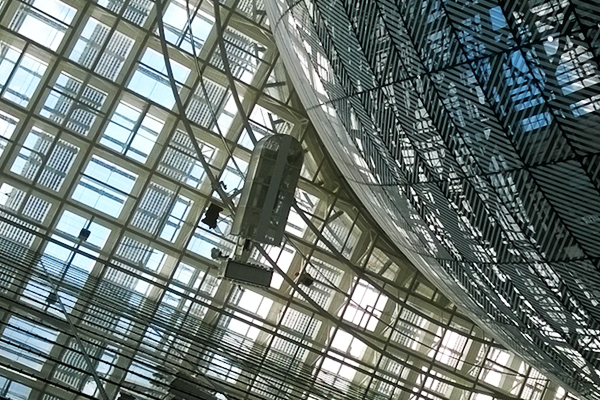 CoxGomyl's Core Design Principles
There are three core design principles that CoxGomyl abides by when creating bespoke facade access systems for each project:
Innovative Design: Creating a fit for purpose, cost-effective solution with a focus on safety and quality that meets the unique requirements of every building.
Fully Integrated: Our BMU systems are integrated into the structure of the building to provide minimal functional and aesthetic disruption. They also ensure full access to all facade surfaces is achieved.
Quality: Our Building Maintenance Units are designed by our highly skilled specialists, manufactured to the highest standards in our European manufacturing facilities and installed by our team of specialist engineers to ensure they last like the buildings they inhabit.
The CoxGomyl Approach
As one of the world's leading full solution facade access providers, we enjoy the challenge of developing unique and innovative solutions for the world's most complex structures.
Our team consider a range of factors when selecting the best facade access solution for each project. These factors include the design of the roof, glass replacement requirements, cleaning cycles, storage options for the systems and a range of other factors to ensure the right solution for each project.
With the ability to manage every step of the process from designing the BMU, its production in our European manufacturing facilities, through to the installation, every solution is implemented to the highest standard.
Working with Complex Architectural Designs
Intricate facades and unusually shaped buildings require innovative solutions. To access all surfaces on a building without increasing the number of BMUs required, CoxGomyl's engineers can use tracks in order to guide and support the BMU as it travels around the major planes of a building.
One of our key developments over the past 20 years is the in-built self-levelling mechanism that helps machines climb surfaces and uneven pitches. This allows access to sloping surfaces without jeopardising the stability of the cradle.
We've also initiated a range of soft rope solutions that allow the cradle to move laterally across the face of the building to allow for maximum access for maintenance staff.
Built to Last
Our Building Maintenance Units are built to last the life of the building. We back and support our product – we design, manufacturer, project manage, install and maintain it throughout the duration of its life.
With more than 50 years of experience producing quality BMUs throughout the world, for some of the most incredible buildings and structures, our knowledge and experience ensures the best solution for every project, every time.
Check out some of our many worldwide projects!
Back to News